Each Student client you work with can be setup to have their own CustomCollegePlan account. This account provides a way for them to log in to their own profile. Once inside their profile, Students can see To-Do items, their college lists, admission tasks, add ACT/SAT test scores, and communicate with you. In order to enable a Student's CustomCollegePlan account follow the instructions below.

Requirements
Student must be set to an "Active" status
The Student must have an email address added to their account profile information
How to enable a Student's CustomCollegePlan account
1. Navigate to the Student's profile within CollegePlannerPro
2. In the top left corner of the Student's profile toggle the Account Button from Disabled to Enabled.
In order for the module entitled "CustomCollegePlan.com Student Access" to be available, you will need to be sure the Student's profile is "Active" and that there is an email address entered into their profile information. To add an email address, click the "Edit Student Details" button in the toolbar.
Sending the Student (and optionally their parents) CustomCollegePlan login information
In order for your Student to be able to login to their account they will need to set up a password for their account. This is done by providing the Student with a one-time activation link. To invite the Student to create their password, use the "Email Student Name activation info" button. By clicking the button, no email will be sent immediately; instead a dialog window will open with additional options. Select the appropriate options and click "Send Email" to email your Student their account activation link.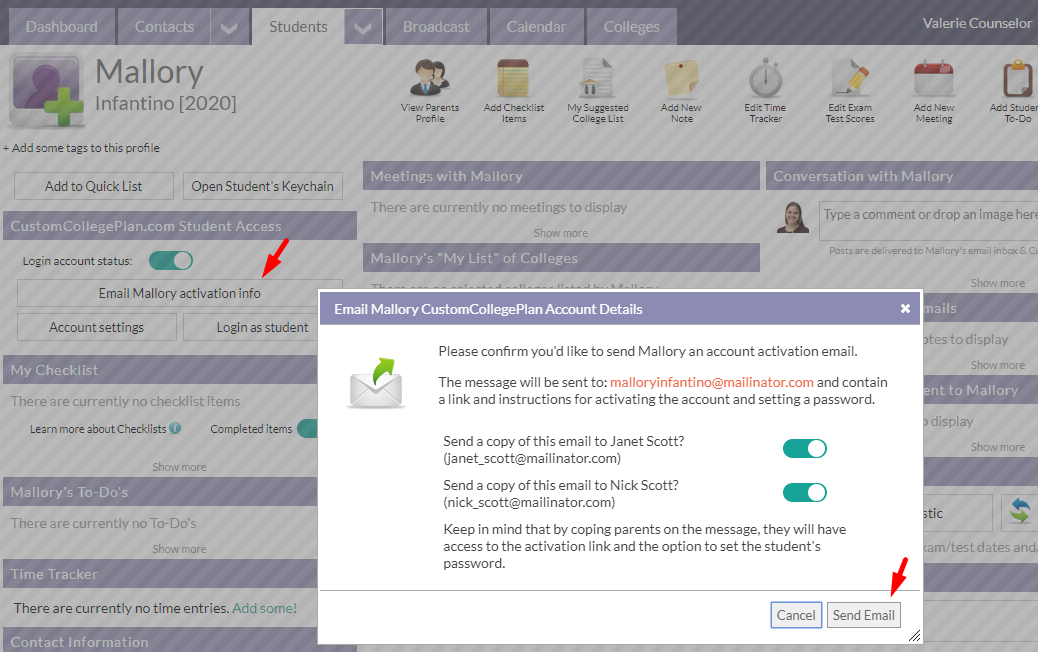 Your student (optionally their parents) will receive an email message containing:
Activation link
Username (which is their email address)
If you prefer to invite your student to activate their CustomCollegePlan account within the context of your own email or message, simply copy the activation link from within the Account Settings: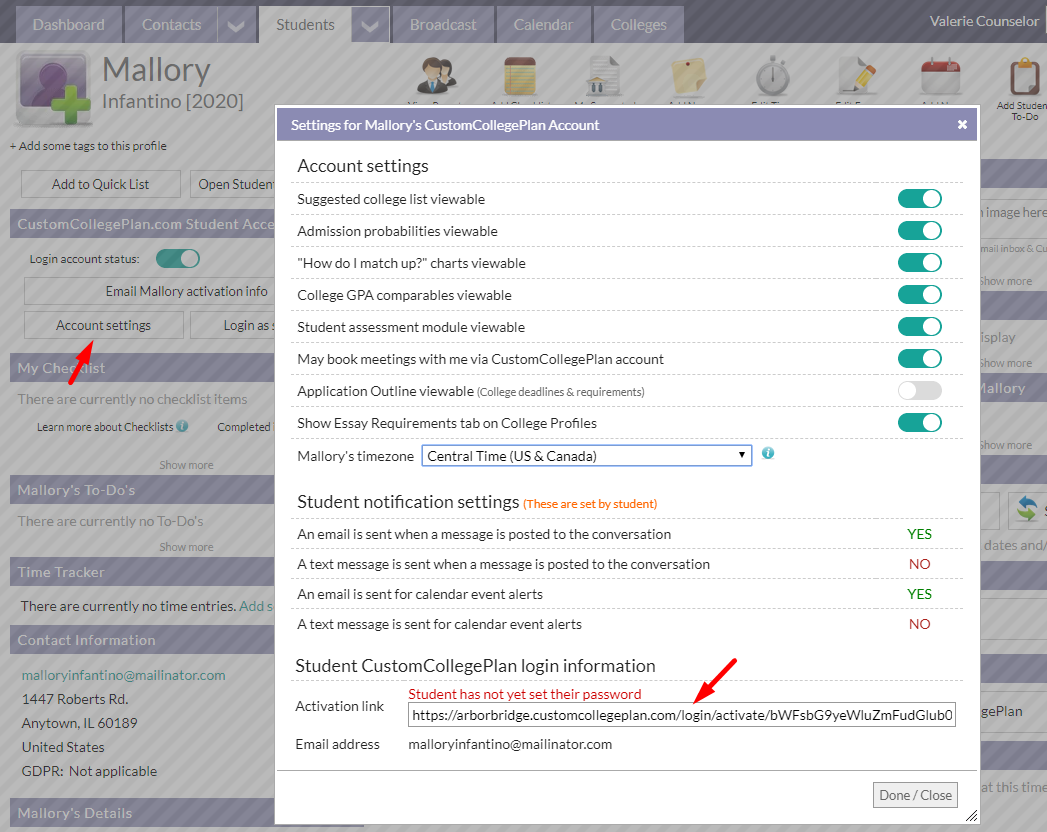 Helpful (related) Articles 
Searchable terms: how do I enable a student, enable a student