Emailed notes offer a centralized location to track your communication with students and clients. For more details, see What are Student Notes and how can I use them?
Notes may be emailed from Student and Contact (parent) profiles with the option to email a copy to the student, their parents, and 3 additional recipients. Each individual receives their own copy of the message (i.e. a Blind Carbon Copy).
How to email notes
Click on the Note to be emailed
Select "Save & Email Note"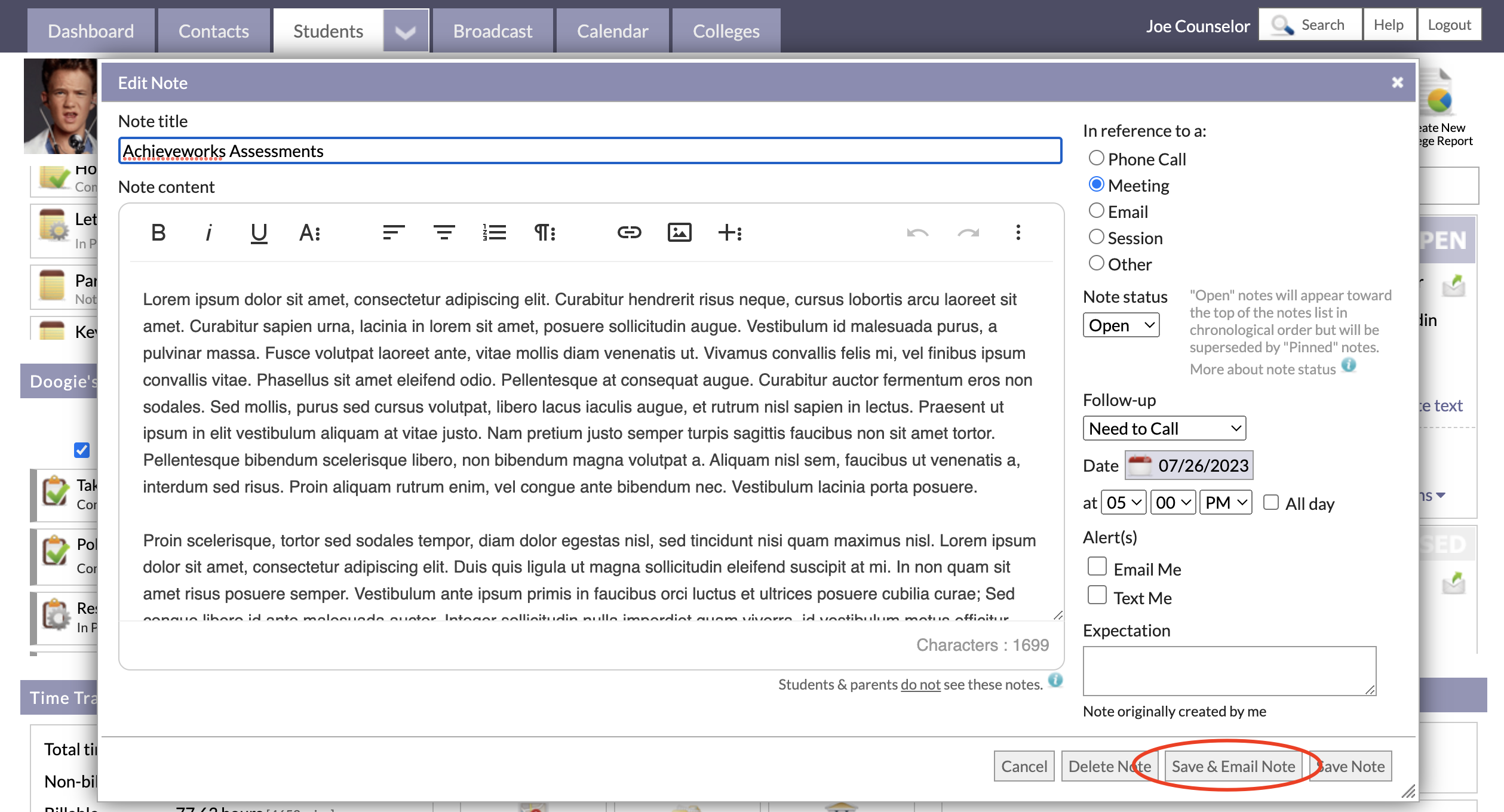 Select your email recipients (students and parents with valid email addresses saved to their profiles will automatically appear as options)

Should you wish to add recipients who are not part of the student/parent group, you may do so by typing in a valid email address in the "Additional recipients" text field. You may add up to 3 additional recipients.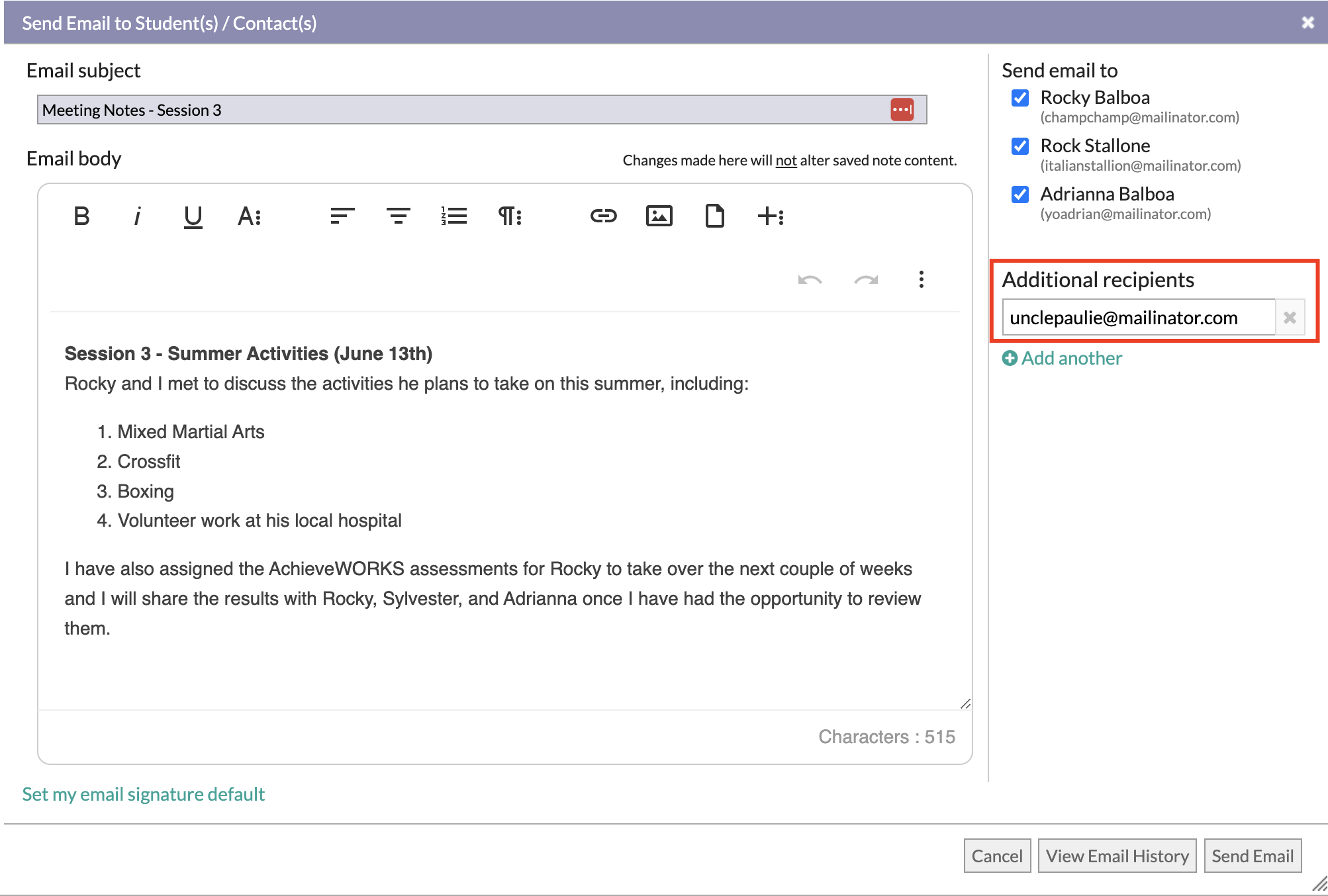 (Optional) Edit the subject line (the default is "A note from (your company")

Compose your email by

editing

the note content

Click "Send Email"
Additional editing of the email
The toolbar

within

the Email body provides several options so that you may customize your email.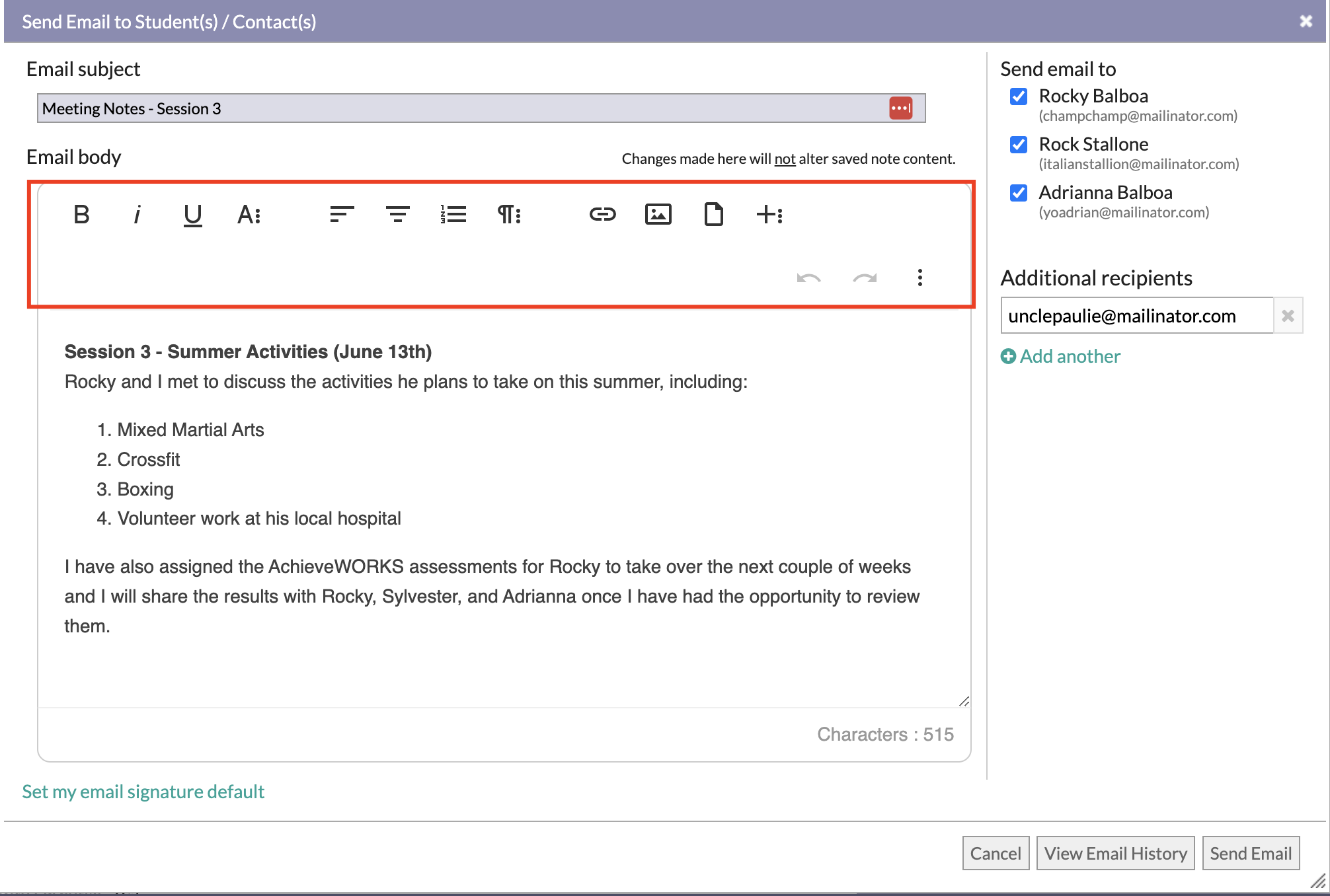 Change font size and color
Clickable links may be inserted to direct clients to a specific website
Bullets and tables may be added
Setting up a default email signature
From the "Save & Email Note" screen, click on "Set my email signature default" toward the bottom left-hand side of the screen
Create/Edit your email signature
Your email signature will be appended at the end of future emailed notes