Notes may be emailed from both the Student Profile and the Contact (Parent) Profile. You have the option of copying the student or parent on the email. In order to send emails, email addresses need to be associated with the profiles of the parents and student. In addition to saving you time, you will have a complete history of what notes/emails have been sent to your clients. Instead of having to dig through your email inbox, you can quickly see and find all the correspondence you've had with your students and parents. After sending the email you'll see a little icon within the Note's display which will indicate you've emailed the Note. After emailing a note, you may also view the note content and the list of recipients. For more details, see "How do I view an emailed Note?"
How to email students or contacts using Notes
Click on the Note to be emailed
Select "Save & Email Note"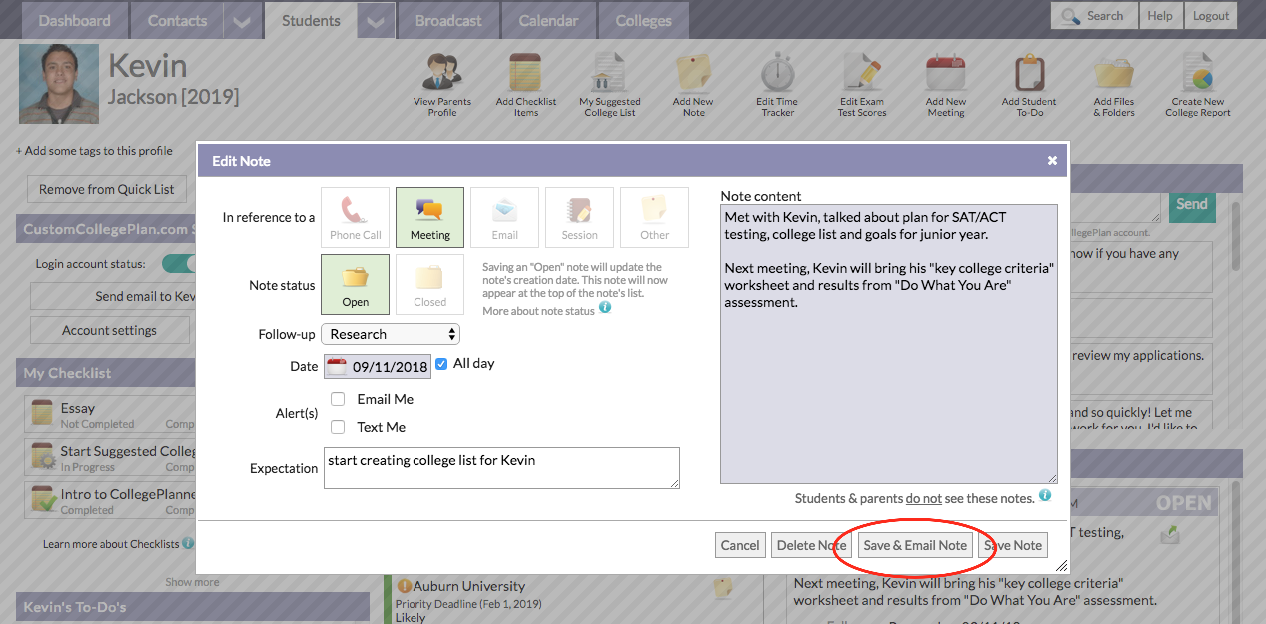 Select to whom you would like to email the note to

(Optional) Edit the subject line (the default is "A note from (your company")

Compose your email by

editing

the note content

Click "Send Email"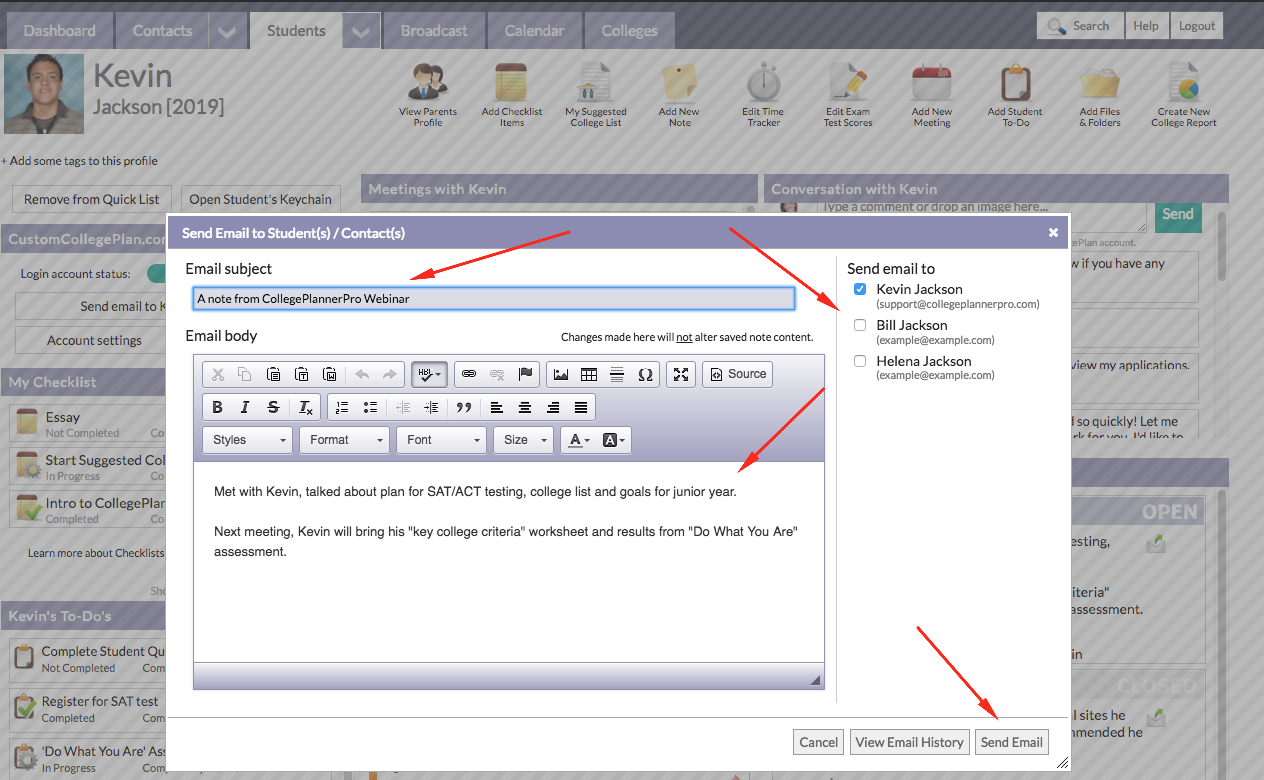 Additional editing of the email
The toolbar

within

the Email body provides several options so that you may customize your email.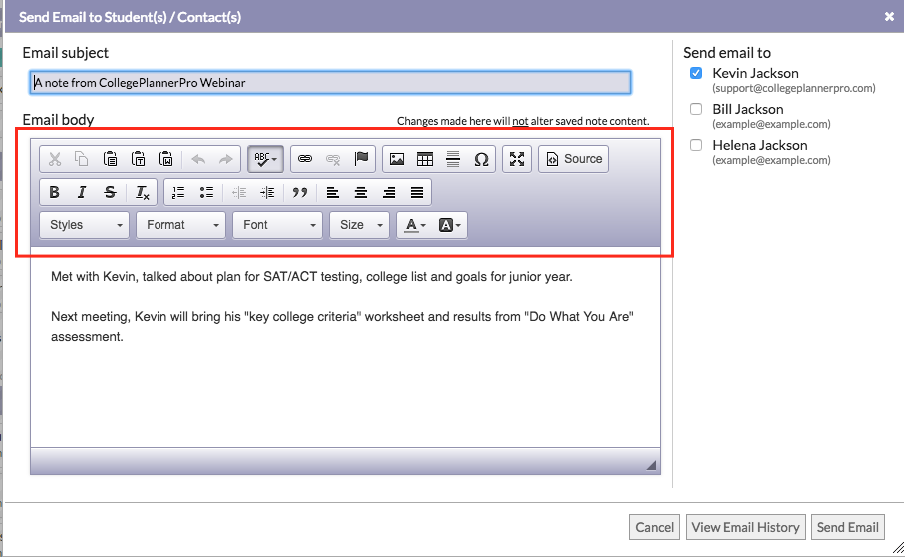 Change font size and color
Clickable links may be inserted to direct clients to a specific website
Bullets and tables may be added