In addition to editing a Note and then emailing it to students and parents, you may also view the content of the sent message. The list of recipients and time/date will also be displayed. Instead of having to search through your email inbox, you can quickly see and find all the correspondences you've had with your students and parents. After sending the email you'll see a little icon within the Note's display which will indicate you've emailed the Note.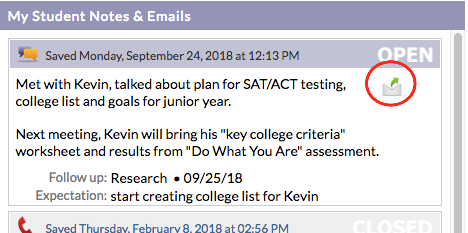 How to view the email content, recipient list and date/time of email
Click in the Note
In the new dialog box, click "Save & Email Note"
In the next dialog box, click "View Email History"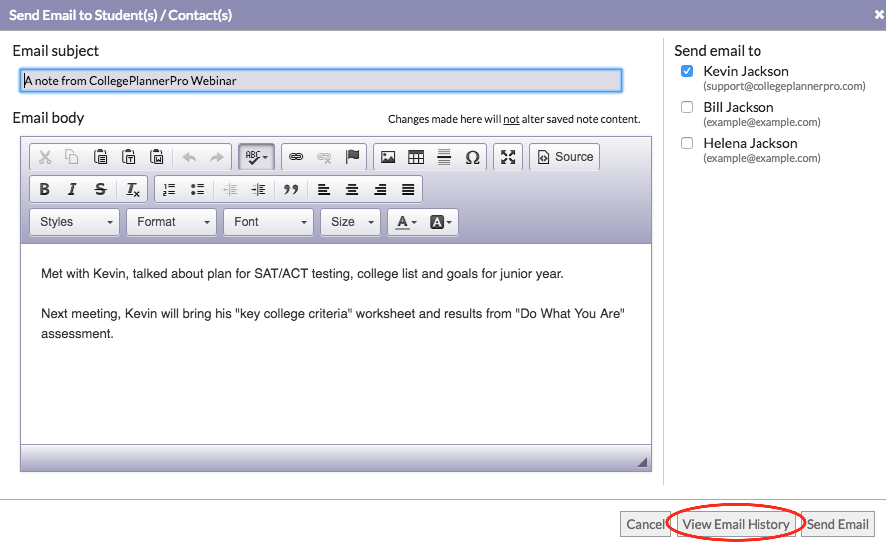 Select "View message" to view the email