This article is a part of our New Member Training Guide in the Student Management and Communication section. Navigate to the next article in the series by following the link at the bottom of this article or return to the New Member Training Guide homepage here.
To upload a file to a Student's profile you'll need to have the file accessible on your computer. By "uploading" the file, you'll be moving a copy of this file to the CollegePlannerPro server and optionally making it available to the respective Student to download. In the video below, you'll find specific instructions on how to upload a file, create a new file folder and set whether your Student may view and download a file or folders.
Share document links with a student
It is also possible to add Google Doc links, Dropbox links, and more to individual student Files & Folders.
Navigate to the student's profile page and click on "Add Files & Folders"
You'll then see the option to

Add a Link

: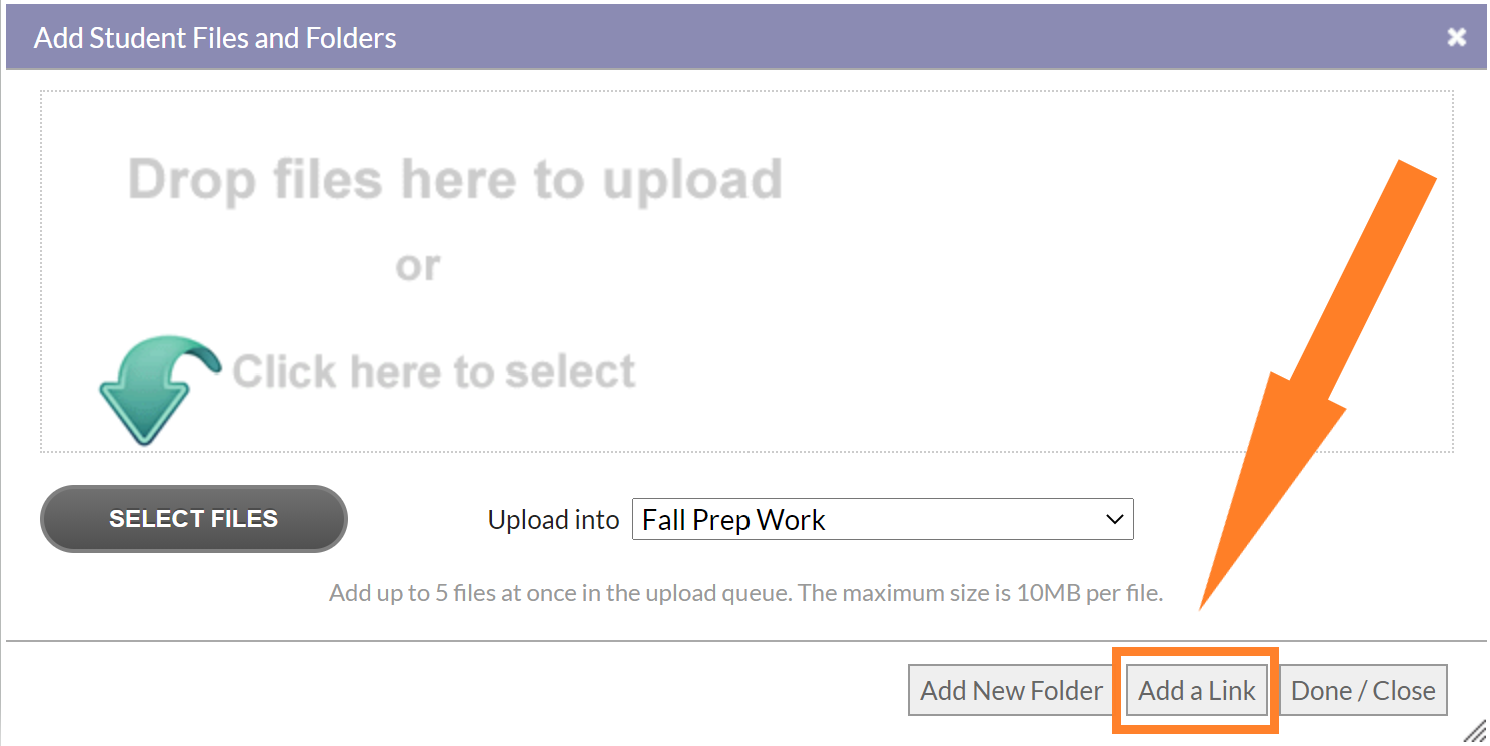 3. Name the document, select which folder you'd like it to appear in, and paste in the link: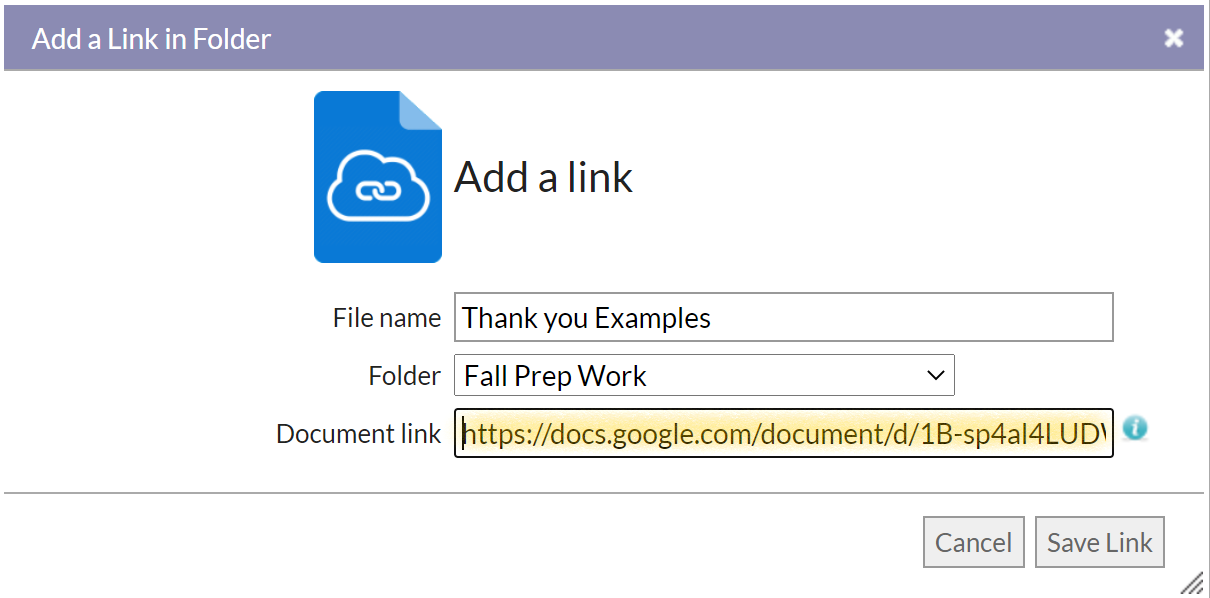 4. The document will then appear within the folder and clicking on it will launch the online document in a new window.
Here's how to locate the link for a Google Doc file:
1. Click the 'Share' button in the upper right-hand corner when viewing your Google Doc.

2. Copy the link in the input box. Tip: Be sure the visibility settings are set so anyone may view the Google Doc.