This article is a part of our New Member Training Guide in the Student Management and Communication section. Navigate to the next article in the series by following the link at the bottom of this article or return to the New Member Training Guide homepage here.
On each student's profile, there is a "My Checklist" section. This is a checklist for your view only, so that you may track the items you need to accomplish for this specific student.
How to add checklist items to "My Checklist" on a student's profile:
Navigate to the student's profile
From the toolbar, select "Add Checklist Items"
Type in a new checklist item
Click "Add" (add multiple items by repeating this step)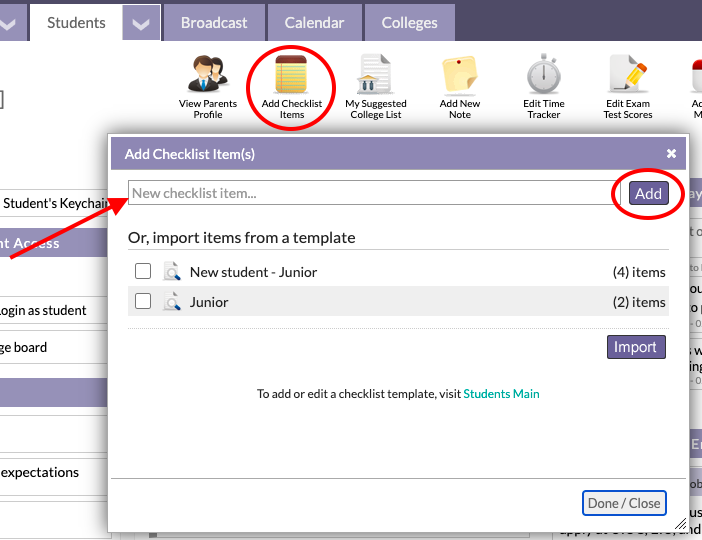 This new checklist item(s) will now appear in the "My Checklist" section.


How to add/edit notes, set a "complete-by" date, and set alerts to checklist items listed on "My Checklist:
From the "My Checklist" section, select the checklist item you want to update
In the pop-out dialogue box, you may add a note or edit the existing note
You can select an optional complete by date for yourself
If you select a complete by date in the future, you may also set alert reminders for yourself. Both email and text alerts may be established.